Development of deinstitutionalization plan 2017. -2020. for Vidzeme and Latgale Planning regions.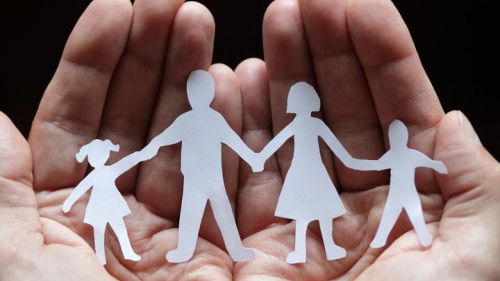 Ltd. 'Dynamic University' from May of 2017. up until March of 2018. Developed a project: 'Vdizemes Planning region's deinstitutionalization plan for 2017. – 2020.', from June of 2017. up until June of 2018. 'Dynamic University' developed a project 'Latgales Planning region's deinstitutionalization plan 2017. – 2020.'


United Nations organization (UN) Convention on the Rights of Persons with Disabilities chapter 19 states that a person with disability has equal rights to live in a society and the state has an obligation to produce effective and adequate actions to help persons with disabilities in providing these rights and stimulate complete integration and involvement within societal life. UN Convention on the Rights of the Child lists basic human rights, including pointing out child's rights to enjoy family life. To ensure that the right institutions abide by the rights and that they are implemented it requires development and maintaining of integrated social services for people in Latvia.

To prevent dominance of institutional care and to create a human rights respecting surroundings and circumstances for people with disabilities in Latvia during time frame from 2015. 'til 2022. deinstitutionalization (DI) project is taking place. Aim of it is to ensure that that society members with disabilities rights are protected, self-determination is ensured and that persons with disabilities lives are lived to the fullest and integrated within society. DI is being implemented in all regions of Latvia, altogether 115 municipalities. DI process is being monitored by Latvia's Ministry of Welfare, but process is being administrated by the Latvia's planning regions. International finances for implementation of DI is being used in projects, implementing DI activities in every Latvia's planning region.

Deinstitutionalization plan (DI Plan) is a development planning document with the main goal to plan out the optimal integrated social services development and distribution of the services within Planning regions to ensure the required support for the local residents – social care, social rehabilitation services as close as possible to the local residents' place they reside and to prevent person's institutionalization. Target audience of the deinstitutionalization are persons with intellectual disability disorder, children in social care centers and children with functional disabilities.

Based on the situation analysis and research the DI Plan goal was to find optimal development of the integrated social services and its placement in municipalities of the planning region, defining exact actions for achieving the goals and involved parties that implement them, defining the budget and its division between the involved parties as well as defining the time schedule.

For achieving the set goals of DI Plan the following actions were done:

Gathering and analysis of statistical data about availability of general and integrated social services;
DI target audience individual development plan result analysis;
Children social care and rehabilitation centers' reevaluation and production of reorganization plans;
Interviews of Social Departments;
Non-governmental organization interviews;
Interviews of employees at children social care and rehabilitation centers;
Focus group discussions with the DI target audience's representatives;
Interviews of experts;
Cooperation with the DI managing group from the planning region in planning the locations and development of the integrated social services;
Public discussion of the DI documentation;
Coordination of the DI documentation with the Social services and monitoring council of Ministry of Welfare.